Author & Speaker
Invite Mary DeMocker to your class, group, or conference!
In her new book, The Parents' Guide to Climate Revolution: 100 Ways to Build a Fossil Free Future, Raise Empowered Kids, and Still Get a Good Night's Sleep, Mary offers witty and powerful ways to push back against the fossil fuel industry and connect with your family while helping the earth.
Read here about her talk that inspired a group of school children to action.
Mary has presented at the Public Interest Environmental Law Conference, Lions Club chapters, elementary schools, conferences, university and high school environmental clubs, parent councils, and in college classrooms (such as sociology, environmental science, and art).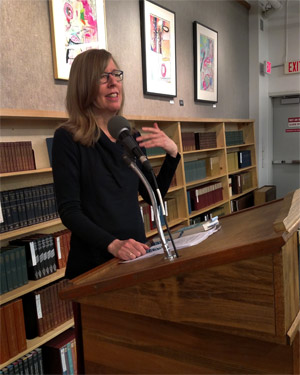 Mary will engage your audience with these talks:

Creative Disruption: Using Everyday Spaces to Engage—and Inspire—the Public
The Hero's Journey: Joining Our Real-Life Battle for Planet Earth
How to Feel Optimistic for the World—and Ourselves
From Worrier to Warrior: The Journey for Busy Parents
How Oregonians Are Stopping an Export Pipeline in its Tracks
"Shape Your Words, Shape Your World" Writing Workshops