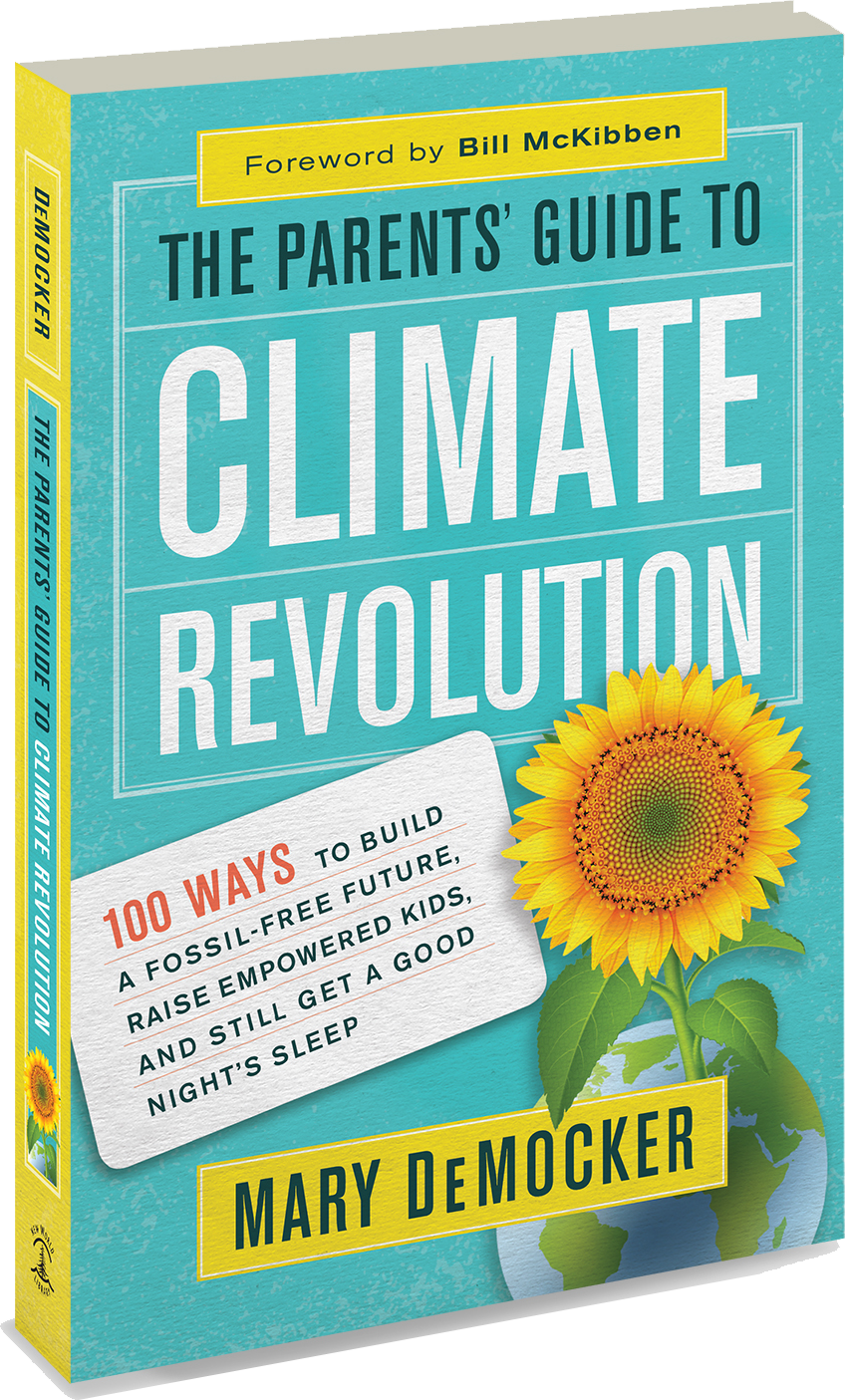 The Parents' Guide to Climate Revolution
100 Ways to Build a Fossil Free Future, Raise Empowered Kids, and Still Get a Good Night's Sleep
"This is a book for anyone, of any age, who believes in the power of human creativity, or anyone who needs a dose of hope. It's not too late to seek a newer world."
— Richard Louv, author of  Last Child in the Woods
Trust me, this is going to be fun.
— Bill McKibben, cofounder of 350.org and author of The End of Nature
"A treat to read. I couldn't put it down."
— Mary C. Wood, author of Nature's Trust
"I love this book . . . wonderful, inspiring . . . brimming with ideas"
— Scott D. Sampson, PhD, author of How to Raise a Wild Child and host of PBS Kids Dinosaur Train
"At last, genuinely practical and powerful answers to the question, what can I do to push back against fossil fuels and promote climate sanity? The book is brilliant. It's honest. It's funny. Here's what you can do—right now."
— Kathleen Dean Moore, author of Great Tide Rising
"Wise, subtle, fun, and informative — this is a book to savor, dog-ear, bookmark, highlight, and press into another person's hands."
— Peter Hoffmeister, author of Too Shattered for Mending
"This book will empower you and your children to walk hand in hand to turn the tides, gently but effectively, on the biggest issue we face."
— Xiuhtezcatl Martinez, youth director of Earth Guardians and author of We Rise: The Earth Guardians Guide to Building a Movement that Restores the Planet 
"Encouraging, entertaining and, most of all, deeply empowering."
— Catia Juliana, climate activist and mother of Kelsey Juliana, youth plaintiff in the Juliana v. U.S. climate lawsuit against the federal government
". . .an invaluable handbook. . ."
— Jeremy Brecher, author of Against Doom: A Climate Insurgency Manual
"Mary DeMocker . . . makes it easy for us to create a better future for all children."
— Kitty Piercy, three-term mayor of Eugene, Oregon voted "Most Valuable Local Official" (the Nation, 2010)
"This is a guilt-free roadmap to saving ourselves in order to save the planet."
— Stephanie LeMenager, author of Living Oil: Petroleum Culture in the American Century
"For the love of children and our planet, devour this essential book . . ."
—Julia Olson, Executive Director of Our Children's Trust and Lead Counsel in Juliana v. U.S.
This book is a lively, empowering, and do-able blueprint for engaging families in the urgent endeavor of climate revolution. In the brief, action-packed chapters, you'll learn hundreds of wide-ranging ideas for being part of the revolution — from embracing simplicity parenting, to freeing yourself from dead-end science debates, to teaching kids about the power of creative protest, to changing your lifestyle in ways that deepen family bonds, improve moods, and reduce your impact on the Earth. Engaging and creative, this vital resource is for everyone who wants to act effectively—and empower young people to do the same.
Join the movement to deepen family bonds as we unite for a livable planet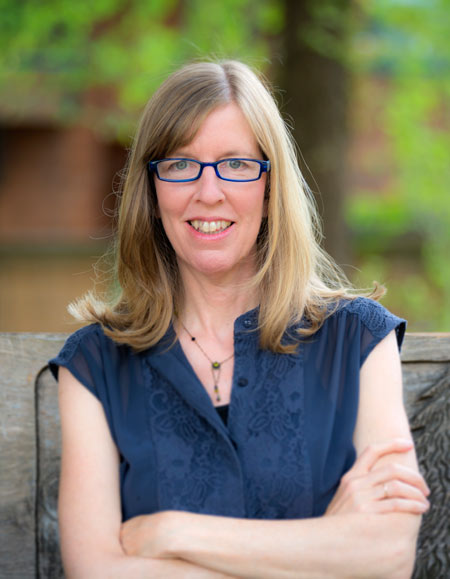 About the Author- Mary DeMocker
Mary uses the arts to fight for a just, healthy, and fun future. A National Endowment for the Arts grant recipient and winner of the 2008 Kay Snow Award for Nonfiction, Mary is co-foundeder of 350 Eugene, where she specializes in collaborating with families and young people, and has published in The Sun, Eco Watch, Common Dreams, Mothering.com, ISLE, and Spirituality & Health. She lives with her family in Oregon, and can be reached here for media interviews, workshops, and presentations.
Official Book Launch Party!! Tsunami Books in Eugene – Thursday April 19th, 6:30pm
Five Featured Ways: A Preview of Mary's Book
April 19: Official Launch Party & Open House, Tsunami Books, Eugene OR, Thurs. 6:30pm
April 21: Earth Day Art Show & Awards, Eugene Public Library, Eugene OR, 3pm
April 24: Author Event: Third Place Books– Ravenna location, 6504 20th Ave. NE, Seattle WA, 7pm
May 22: Author Event: Boulder Books, 1107 Pearl St., Boulder, CO, 7:30pm
May 23: Author Event: Tattered Cover Bookstore, 2526 E. Colfax Ave., Denver, CO, 7pm
June 2: Author Event: Novel Bookstore, 387 Perkins Ext, Memphis, Tennessee, 3pm
Aug 11: Summer Reading Series Talk, Eugene Public Library, 100 W 10th Ave., Eugene OR, 3pm
Join Parents across the globe who care about the future of our planet...
Just like you do