We've arrived at February, the month that demands only one thing: Survive me.
Holiday bills are overdue, summer is impossibly far off, and daffodils haven't yet trumpeted their certainty that you'll even make it through  winter. The forecast promises cold and gray, and icy stairs lead to broken bones. Onions rot, mildew climbs walls, and children sass back.  February is frozen pipes, root canals, and, if you're a stringy elk, the wolf at your back ready to cull the herd.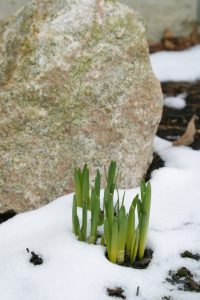 It's nature's "killing season," when everything is tested; to participate in March's explosion of new life, everything–animals, plants, appliances, careers, relationships–must first withstand February's decay.
No wonder Valentine's Day was plopped into the middle of it. Throw cabin fever and Seasonal Affected Disorder into the mix and the heartiest romances implode.
My approach is to consider this Valentine's month, and broaden its laser focus from romantic to universal love, expressed through gratitude and some down-home maintenance. Here's my Six Step Guide for Surviving February's Killing Season:
1)  Expect no progress anywhere.   Do you see sunflowers outside rocketing skyward? Graduates tossing caps into the air? No. So until the first crocus bursts through last fall's leaves, credit yourself for just holding steady through this "dark before dawn" month.
2) Make no life- changing decisions.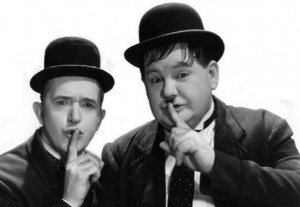 Seriously. No impulsive affairs, no "I've-finally-had-it-with-the-boss" and definitely no "May I just reflect back to you about your behavior?" Most "essential truths" discovered in February are informed by burn-out. Zip your lips and avoid correcting others at all costs.
3) Take nothing and no one for granted. Your health, home, or loved ones may disappear tonight, victims to any number of untimely collisions with disease, depression, or others moving too fast.
4) Deploy whatever gets you through bleakness. Congratulate yourself for making it this far and celebrate – using chocolate, corny movies, comics, or long baths—without apology.
5) Pamper others. Assume everyone you care about is struggling in some way and remember why you invited them to share your office, book group, or bedroom in the first place. Glue your heart onto lace doilies, bake it into cookies, or just look someone in the eye and say something, anything, kind.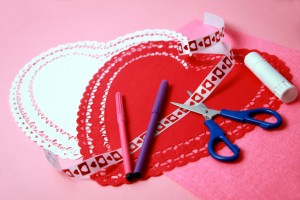 6) Move on to other maintenance. Give fridge coils a vacuum and neighbors those extra eggs—thanking your chickens, of course, with fresh bedding. Once into the spirit of things, thank your parents for having you—they did something right if you're alive and able to read this—and your ancestors for avoiding influenza before they spawned your line, and the world itself for hosting you with good air, plentiful water, and vegetables that spring from dirt. Notice all that's not broken, all that sustains you, and give it — and yourself — a little extra gratitude and love.