Hello dear ones,
Remember last time I wrote, when I was an empty-nester battling climate deniers on radio call-in shows? Well, that's so week-before-last.
Here's my nest now: https://www.youtube.com/watch?v=ptHHzLQa1Tg&feature=youtu.be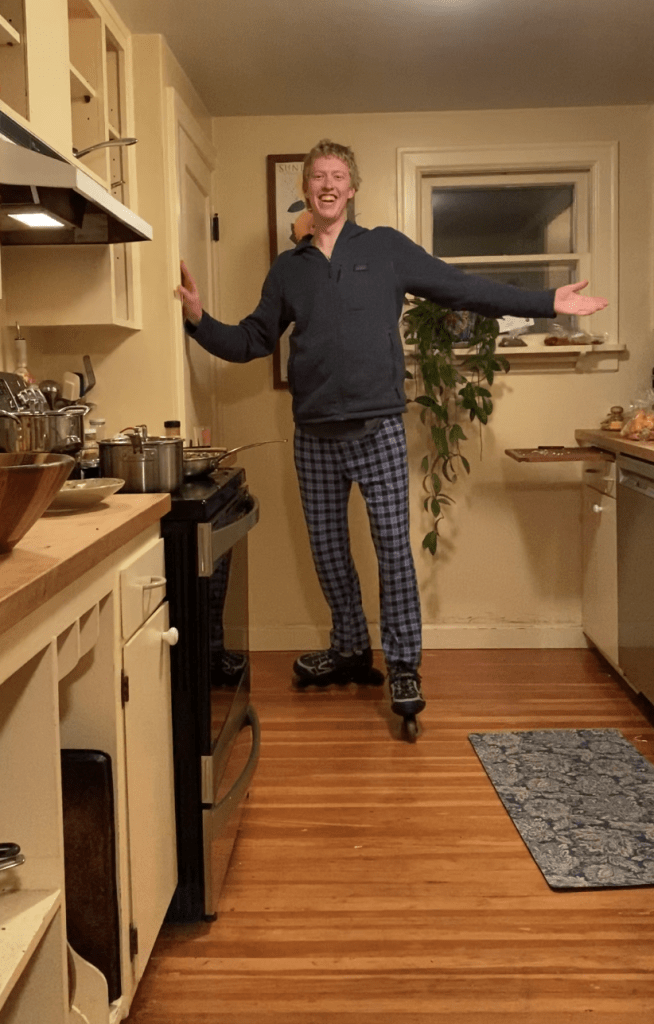 I'm not complaining. I'm pretty happy, honestly. Both kids are safely home and we got a bonus daughter – my son's friend – in the deal. We are lucky to have a big yard, a healthy clan (knock on wood), and, between the five of us, a couple of steady incomes.
I've been talking with other parents, and many of us are feeling:
* Anxious about our own or our loved ones' health (many of us are struggling to convince our kids or beloved elders to get with the physical-distancing program, please).
* Disappointed that public protests and student climate strikes planned for Earth Day's 50th anniversary can't happen
*Overwhelmed, trying to work from home while keeping the pantry stocked, educating ourselves on COVID-19, and – oh yes! –  homeschooling.
Of course, the beauty in all of this is that we're all in it together. And in terms of educational opportunities, this pandemic is giving kids a lived experience of a key principle that Carrie Ann Naumoff, my son's fifth-grade teacher, taught her students for decades: Everything is connected to everything else.
One of things connecting us in the PNW is the Jordan Cove pipeline battle, which Trump just ratcheted wa-a-a-a-y up last week. He's using the crisis to ram through permitting for a fracked-gas-export pipeline with a monstrous carbon footprint, trying to lock us into new fossil fuel infrastructure (we'll make sure he fails, of course).
So. We don't get that reprieve we'd hoped for as we learn how to use our new bidets! But here's some good news:
This week, I'm taking apart my book, reducing it to its core principles, and giving you a new list for our new lives:

I'll post the list on my website — AND write you twice weekly with inspiration, easy action items for a thriving future, and tips such as how to:
Get kids moving and playing — safely
Bring Paris to your family
End battles over screen time
Unleash youth art for Earth Day
Care for your soul — even without personal space
I'm excited to stay connected and offer rich, fun ideas for family thriving — on lockdown.
I also invite you to send questions, ideas, anything on your mind.
What's working? What are you curious about? What's driving you crazy?
We'll put our stellar in-house team of youth, teachers, climate activists, and problem-solvers on it, consulting other experts as needed along our way.
Write me at marydemocker@gmail.com. 
Please forward this email so others can subscribe! Like my book, it'll be do-able, optimistic, and feisty.
And now . . . baby therapy! Say hello to my niece's 7-week-old beauty: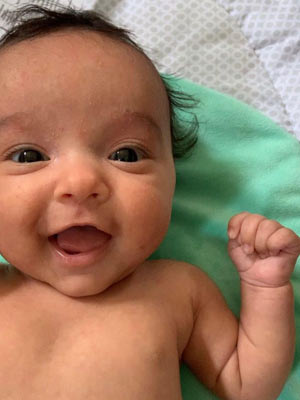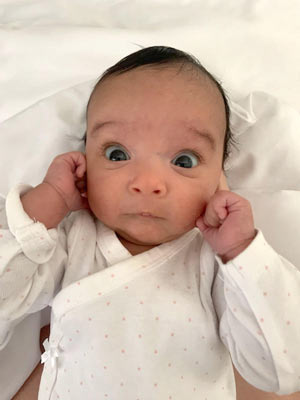 With love and determination and a whole lot of hand-washing,
Mary (and her corona-crew)