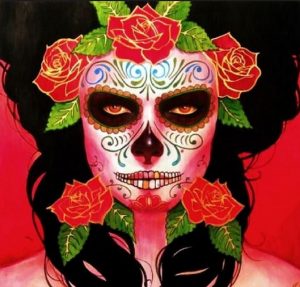 Dear Spirit of the Departed, If it's true that the doors between worlds grow thin during the Day of the Dead, this weekend offers an ideal opportunity to haunt your sister Nancy Brinker.
When I first read about fracking drill bits painted hot pink "for the cure," I assumed it was a joke. Of course your sister—who, grieving your death, founded what is now the world's largest breast cancer organization—knows that more than 25% of the 700 (!) chemicals used to frack are carcinogenic. She'd never endorse painting 1000 drill bits Susan G. Komen pink. Right?
But sure enough, in a pinkwashing publicity coup, oilfield service company Baker Hughes—whose 60,000 employees frack with our drinking water worldwide—presented Nancy with a cool $100K at Sunday's Pittsburgh Steelers "pink-out" game. In your name. The location seemed designed to harness the heroic impulses of adult males and indeed, Nancy's fracking "partners" sound so comfortingly protective when describing the earth-reaming drills biologist and cancer survivor Sandra Steingraber says resemble "sex toys from hell":
"The pink bits," Baker Hughes' website soberly states, "serve as a reminder of the importance of supporting research, treatment, screening and education to help find the cures for this disease, which claims a life every 60 seconds."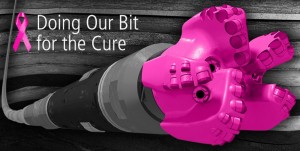 Three of those lives belonged to my friends Alice, Denise, and Ellen. They all left children behind, as you did, dear Susan, when breast cancer killed you. As I write this, four more friends, stellar mothers all, slog through rounds of surgery, chemotherapy, radiation, fear, and medical debt while nurturing children. Who knows whether I might be next, given that my grandmother had the disease–and that Oregon's breast cancer incidence is among the nation's highest?
So I'm grateful Breast Cancer Action executive director Karuna Jaggar led protests at Sunday's frack-happy football-fest, commenting: "Komen and Baker Hughes have taken pinkwashing to new depths—literally. By poisoning our water, food and air, Baker Hughes is doing more to cause breast cancer than to cure it. And with its poisonous partnerships, Komen provides the perfect pink cover."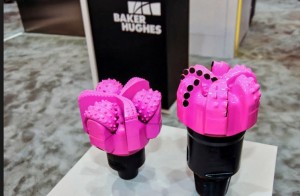 As Breast Cancer Awareness month ends and Day of the Dead begins, I call on your spirit to stop the pinkwashing that continues in your name. I've prepared some "wailing" points you can deliver to Nancy's ears:
1) Stop using women's breasts. You sell breast cancer "cause marketing" partnerships to Ford, American Airlines, BMW, Caterpillar Foundation, and now Baker Hughes, all companies whose dirty energy-based operations directly threaten our health—and the climate. That may be more heartbreaking than the way than pornographers use our bodies. It's certainly more ironic.
2) Train your 100,000 volunteers worldwide on the links between toxins and breast cancer. Start with the benzene, silica dust, arsenic, volatile organic air pollutants, and radioactive wastes such as radon and radium involved in fracking. Then put your millions into rigorous research (you support that, right?) on the health implications of those products—petroleum-based car cleaners, "Race for the Cure" plastic water bottles with BPA, and buckets of deep-fried fast-food chicken—onto which you slap your pink-ribbon.
3) If you truly work to "end breast cancer forever," start with the obvious first step: End fracking forever.
Rest in Peace, dear ghost.
Signed,
Another mother who fears leaving children behind